Case Study: Thurl Baley:
CHALLENGE:
Thurl approached us to update the corporate image of his production company and his humanitarian initiative, Big TLC Foundation. He also requested us to design and develop a brand image for the Arena Man Project, including defining the true character of the Arena Man, and helping establish its Values and Mission Statement.
After analyzing the existing logotype for Big T Productions we determined to revisit the following:
• The "T" in the logo is extremely heavy (motionless) and does not suggest the openness and flexibility that Thurl uses both as a live performer or on the court. The logo looks top heavy, which further connotes lack of flexibility and balance, it also suggests that he is carrying a heavy burden on top. 
• The silhouette appears too short for a 6' 11" player.
• The "BIG" and "PRODUCTIONS" portion uses a complicated typeface with different shades and decorative elements that make legibility difficult and add too much visual noise.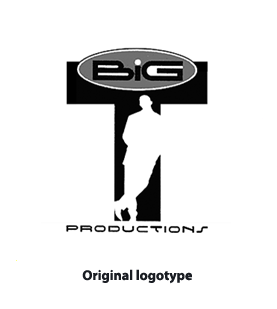 .